This website is accessible to all versions of every browser. However, you are seeing this message because your browser does not support basic Web standards, and does not properly display the site's design details. Please consider upgrading to a more modern browser. (Learn More).


The 'do-it-yourself' web site for NSW folkies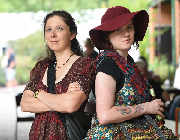 [In Events]
Little Rabbit (VIC) come to Humph Hall
7pm, Saturday 18th June 2016 By Wayne Richmond

Fred Smith (ACT) + Margaret Bradford @ The Loaded Dog,
8pm, doors open 7.40pm, Saturday 25th June, 2016
[In Events]

Paul Spencer & Cap in Hand share the bill @ The Loaded Dog
8pm, doors open 7.40pm, Saturday 23rd July 2016
[In Events]

String Theories return to Humph Hall
7pm, Saturday 21st May 2016
[In Events]
Also:
Humph Hall

Bush Music Club's 2016 Heritage Ball
6.30 for 7pm Grand March, Parramatta Town Hall, Saturday 21st May, 2016.
Post-Ball picnic on Sunday at Australiana Pioneer Village, Wilberforce
[In Events]

Bush Music Club presents Music At Morisset
Friday 27th to Sunday 29th May, 2016, Morisset Showground, 40 Ourimbah St, Morisset
[In Venues/Clubs]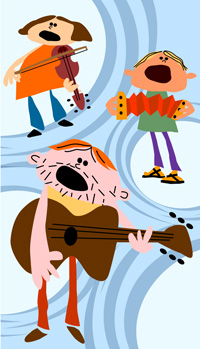 Find out how you can contribute directly to
this site!